We hope to be a company
which leaves a good seed
for the next generation
Company Overview
Activities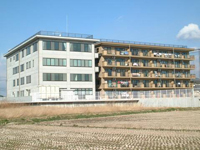 AEI
Atree Education Institute
Atree.Inc
https://www.a-tree.co.jp
☆Total Life Support Department
・Food Business & Consultant
・Trading
・Health(Fitness)
・Education
Overview of Atree.Inc
CEO
Taro Saku
Employee
60
Slogun
"Total life support company"
Activities
Food Business & Consultant, Health(supplement, fitness), Trading, Investment, Education, Research and development of Life Science
Capital
1,000,000(USD)
Annual net sales
10,000,000(USD)(exept other activities)
Office

Head office
16-12-1 Hiroo Shibuya-ku Tokyo, 150-0012
Phone:81-3-5798-8011 Fax:81-3-5798-8019
AEI(Atree education Institute)
1-181 Sugi Machi Yamatokoriyama City, Nara 639-1121
Phone:81-743-59-6011 Fax:81-743-56-8530
Tokyo Branch, Nagoya Branch, Kansai Branch, Okinawa Branch
Introduction of CEO Taro Saku
Taro Saku from Tokyo Japan is CEO of Atree, Inc. which was founded in 1988 based on a concept of human life support. At his college in Hokkaido Japan, he was majoring Agricultural Economics. It was because he was hoping to support people in Africa for their economical independence.
Then he received a Bachelor of Agricultural economics and finished some agricultural programs in the United States.
After some experiences of start-up education business and management in Japan, he joined Atree, Inc. Because he was very impressed with idea of Founder of Atree. Then he was in charge of some start-up business which provides food machine equipments for more than five thousand restaurants in Japan and a health care business supplying medical devices to consumers and hospitals.
And he also made his energy in helping younger people launch some new business.
In 2001, Atree established Education Institute(AEI)in Nara Japan.
In 2005, He and Atree were honor to recieve the Prize of Contribution for Society and Culture from Japan Society of the Promotion of Culture.
In 2006, he and Atree started importing Organic Yerba Mate tea from Argentina to market in Japan.
Taro Saku is also a consultant of fitness franchise marketing and more than 70 franchise fitness shops expanded in year 2007.
In 2008, he and Atree launched a Ramen chain franchiser called WAHOO CHANPONDO with expecting to expand to Asian market.
And now he and Atree have medical researches with Stanford University and several institutes to produce new medical technologies and supplements.
AEIAtree Education Institute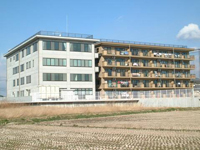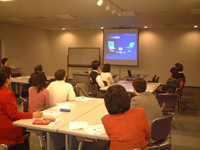 "Total Life Support"
Atree Education Institute
We propose a total life support system for your happy life
We think there are three steps in human life:
①The first step
Life of Mission…the period to know one's mission with experiences
②The second step
Life of Harmony…the period to achieve one family
③The third step
Life of Dignity…The period to give your good experiences to the next generation
The Concept of Total Life Support System for your happy life
We think there are three steps in human life:
①The first step
Life of Mission…The period to know one's mission with experiences
②The second step
Life of Harmony…The period to achieve one family
③The third step
Life of Dignity…The period to give your good experiences to the next generation